Thank you for your interest in the UT Gardens. With locations in Knoxville, Crossville, and Jackson, Tennessee, the UT Gardens is open free to the public, which means the growth and development of programs is almost entirely dependent upon private support from people like you.
Benefits of Membership
Your UT Gardens membership entitles you to the member benefits offered at any of the UT Gardens sites. Benefits include:
Receive our Gardens magazine, printed twice a year.
Eligible for discounts at plant sales.
Receive invitations to attend previews before some events are open to the public.
Register for classes or workshops at a reduced rate.
Enjoy reciprocal admissions benefits at more than 300 gardens across the United States. Visit the American Horticultural Society's Reciprocal Admissions Programs to learn more about the program.
Membership Levels
The UT Gardens offers several membership levels that help support gardens at Knoxville, Crossville, and Jackson. Memberships are for twelve months. Memberships may be purchased for a friend.
Student, $15
Individual UT Faculty/Staff, $25
​Individual, $35
Family, $50
Commercial Photography,* $100
Iris, $100
Coneflower, $250
Maypop, $500
Tulip Poplar, $1,000
** Memberships are not tax deductible.
Join or renew using a credit card
Select the level at which you wish to join and follow the prompts.
Join or renew by cash or check
Please fill out the membership form and mail it along with your payment to: 
UT Gardens
Attn: Membership
252 Ellington Plant Sciences Bldg.
2431 Joe Johnson Drive
Knoxville, TN 37996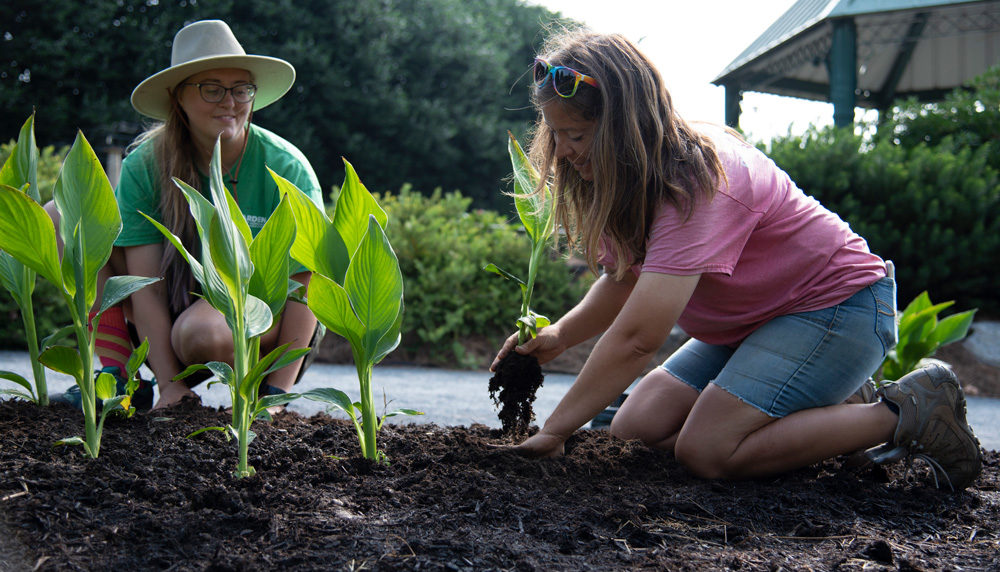 Thank you again for your support. It is vital to our success!